Treatment for:
Smooth lines and soften creases, thicken and rejuvenate skin.
Cost:
Dependent on treating area
Appointment Duration:
30-90 minutes
Recovery:
1-7 days, depending on individuals
Pregnancy Safe:
No
---
Polydioxanone (PDO) monofilament threads are a specialised clinical treatment which stimulate the body's natural collagen production to produce a gradual skin thickening, skin tightening and rejuvenation effect.
PDO monofilament threads are specifically designed to be inserted in a mesh formation beneath the skin to restore lost volume, smooth lines and soften creases, commonly treated areas include:
Accordion lines
Neck and jawline
Submental
Nose to mouth lines
Marionette lines
Under eye lines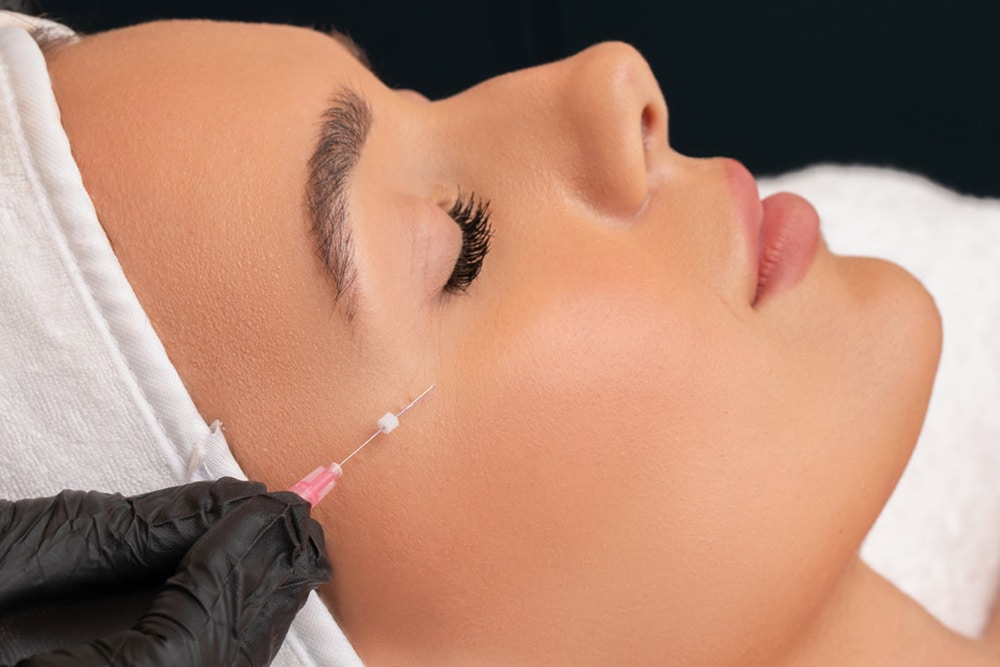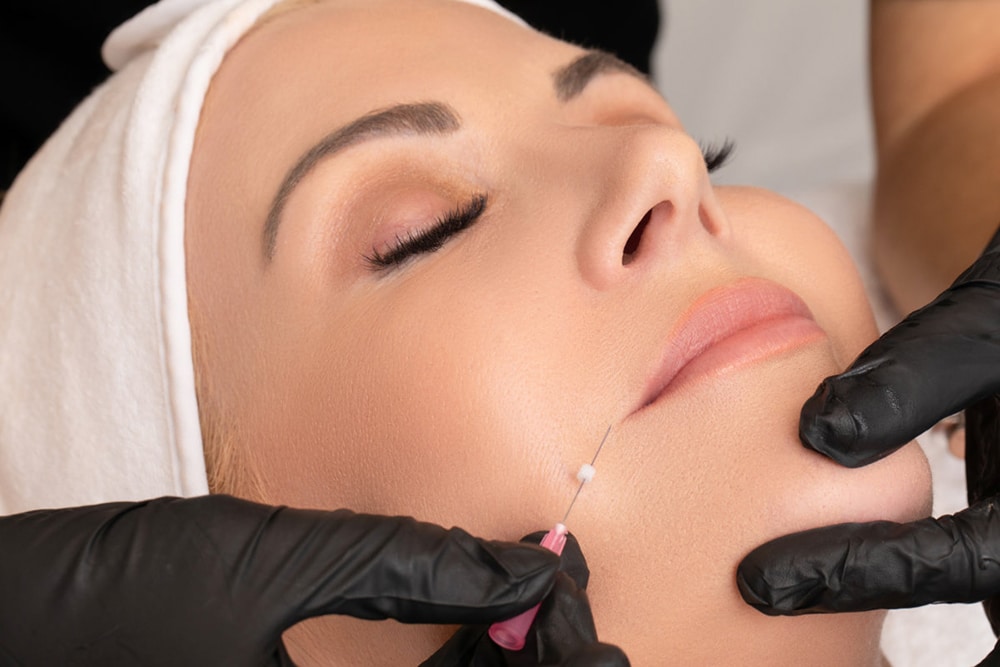 PDO monofilament threads are one of the newest clinical treatments developed to help soften facial lines and creases, plump facial volume and thicken the skin, working to restore a more youthful appearance. Unlike other injectable treatments, PDO monofilament threads incorporate the body's natural collagen synthesis mechanism to improve skin laxity and appearance from within.
PDO (Polydioxanone) monofilament threads are flexible, free floating absorbable polymer threads which are introduced underneath the skin in a matrix formation and dissolve over a 6-8 week period. As these threads dissolve, the natural process of collagen synthesis occurs, replacing the thread matrix with collagen Type 3 working to thicken, plump and tighten the skin.
PDO threads are powerful when used in conjunction with complementary dermal and injectable treatments, however they are effective as a standalone procedure for targeted areas or for those not wanting to have injectables.
PDO thread treatment plans are highly individual. Commonly treated areas include:
Accordion Lines/Cheek Crepiness
Cheek Volume Loss
Crows Feet
Eyebrow rejuvenation
Frown Lines
Jawline and Submental
Lip Border
Peri-oral Lip Lines
Marionette Lines/Oral Commissures
Naso-labial Folds
Neck Rejuvenation
Necklines
Temple Hollows
Under Eye