Treatment for:
Smooth lines and wrinkles, improving aesthetic appearance.
Cost:
Dependent on treating area
Appointment Duration:
30-45 minutes
Recovery:
Minimal downtime
Pregancy Safe:
No
---
Wrinkle relaxers are often used to reduce signs of ageing by reducing contractions in specific muscles, smoothing out the dynamic line formation when making facial expressions. They help to reduce the deepening of existing, and the creation of new wrinkles.
Wrinkles form with the repeated use of facial muscles. Over time, the action of these muscles can cause creases in the skin. Along with other ageing related changes, such as loss of collagen in the skin, changes in facial bone structure and fat loss, these wrinkles can become present at rest. In order to prevent these wrinkles from becoming permanent, wrinkle relaxers can be administered to prevent the action of the muscles.
Wrinkle relaxers work by blocking the transmission of messages between nerve and muscle cells. This results in temporary paralysis or reduction in movement in the muscle injected. Wrinkle relaxers can therefore help reduce the appearance of existing wrinkles and prevent the formation of new ones.
Generally, the effects of wrinkle relaxing injections last up to 3-4 months. After this time, the muscles will return to their pre-injection state. We recommend repeating the treatment when you start to notice the movement returning to maintain your results.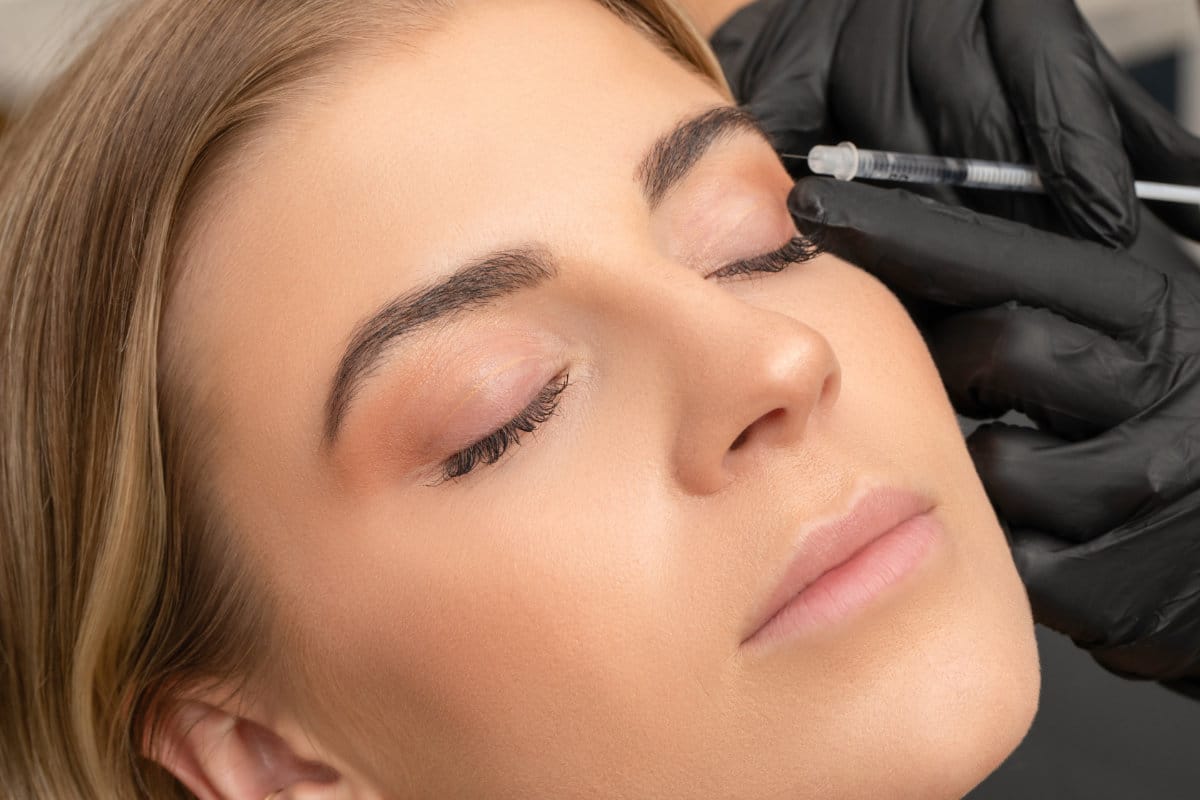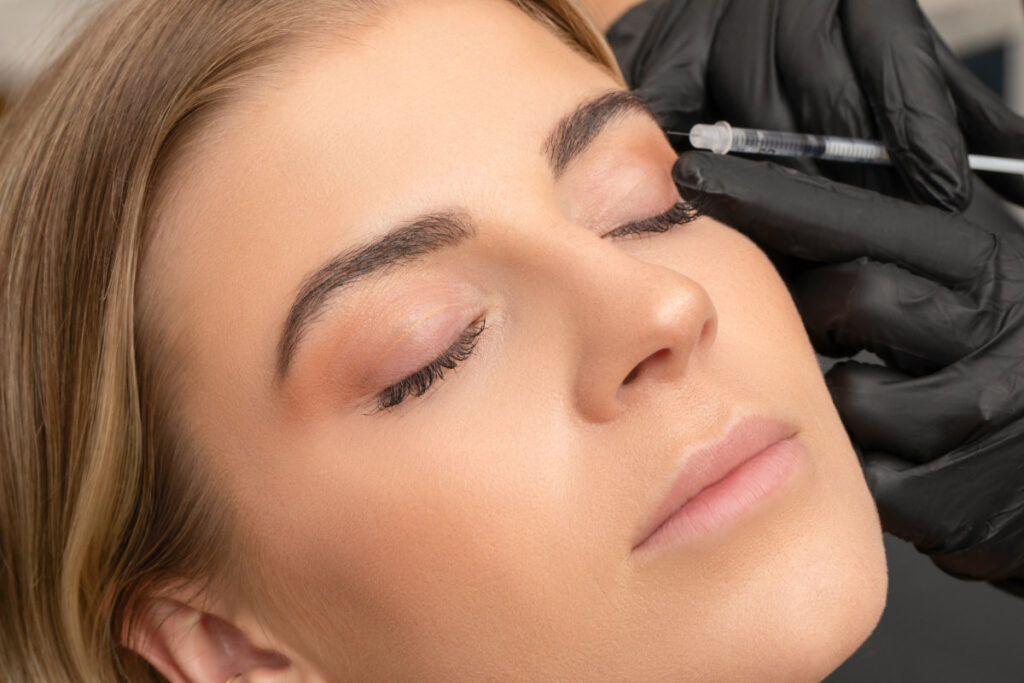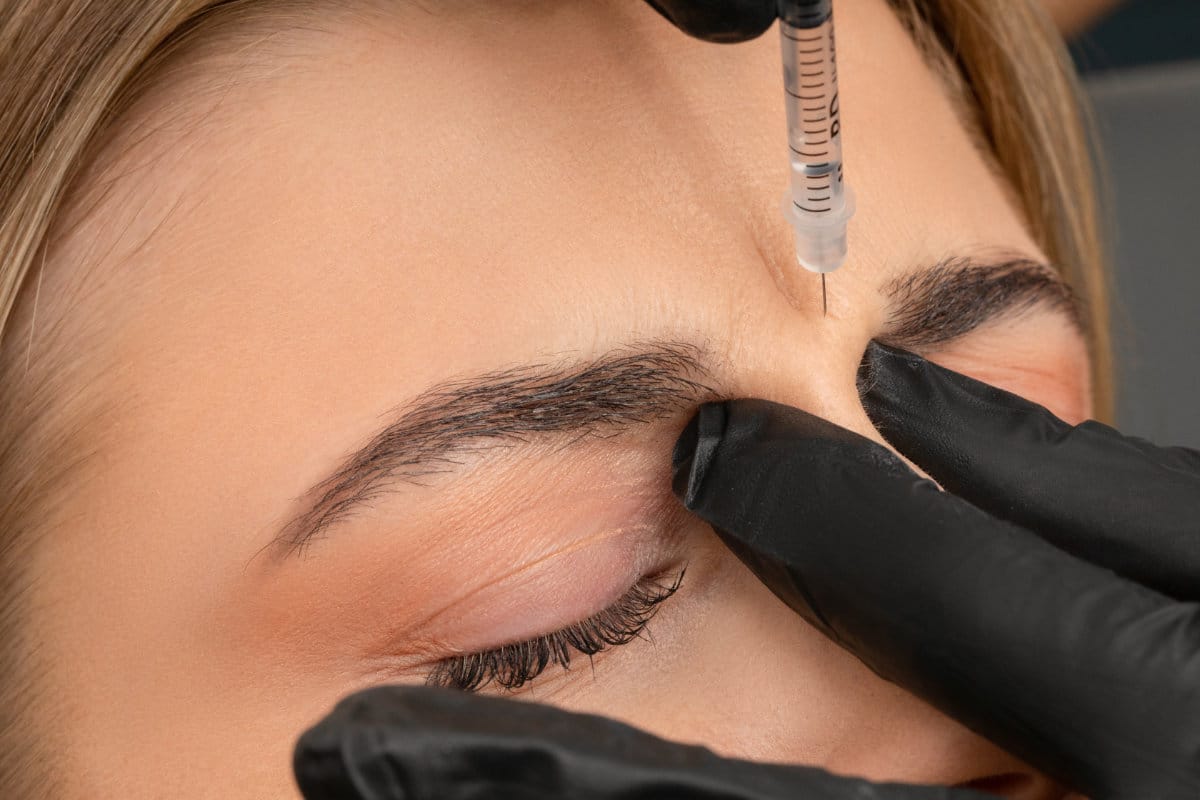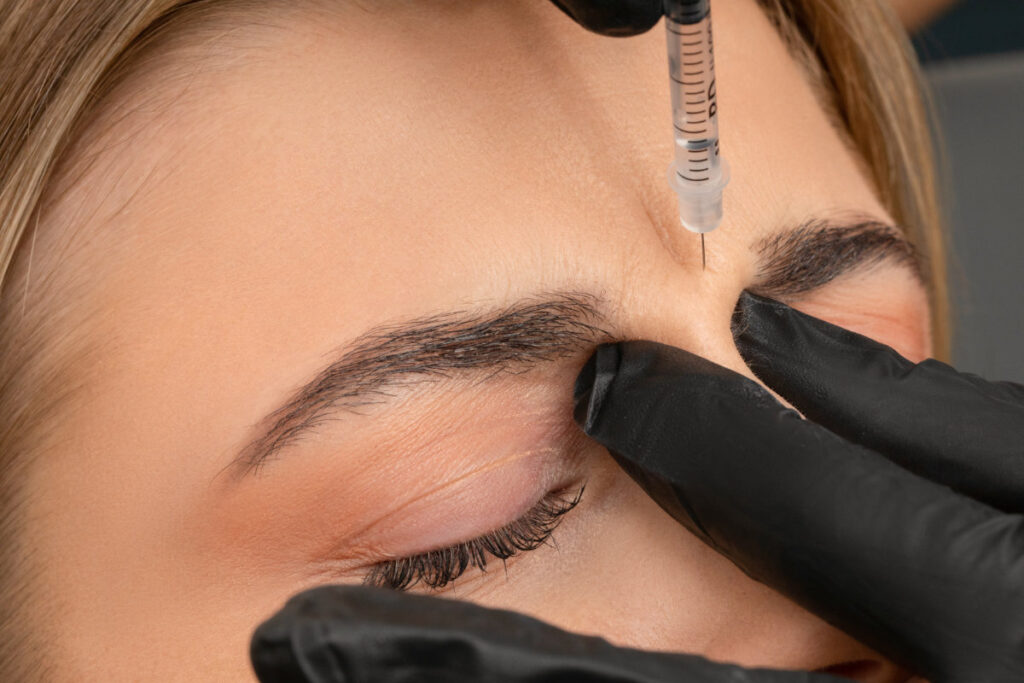 Commonly treated areas in a liquid facelift include:
Cheeks
Marionette lines (Corner of the mouth)
Nasolabial folds (Fold between the nose and mouth)
Chin
Tear troughs
Jawline
Temples
Before & After